White Water Rafting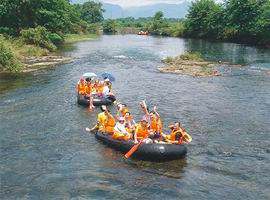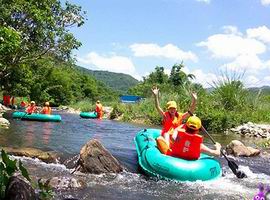 There are three rivers for tourists who like doing the rubber drifting. It is very excited and interesting, especially for tourists who like adventure. Rubber drifting on the River is different from Yulong bamboo raft and Li River cruise, it is another way to experience the water and nature. Another attraction of white water drifting is the fantastic landscapes around. Please expect to be wet through and don't forget to bring with you one prepared wear to change. The best time to drift is from May to October.
1. Longjin River rubber drifting is near Xingping town, Yangshuo area. ( the most popular one for tourists)
2. Wupai River and Zi River drifting 3 hours away in Ziyuan town.
3. 12 Shoals Drifting is on the way to Longji Rice Terraces.
The rafting is available for tourists from April to October.